Onze boeken
Mao: The Unknown Story
Door Jung Chang e.a.
Categorie

Geschiedenis Azië

Boeknummer

#266774

Titel

Mao: The Unknown Story

Auteur

Chang, Jung & Jon Halliday

Boektype

Gebonden hardcover met stofomslag

Uitgeverij

London, Jonathan Cape

Jaar van uitgave

2005

ISBN10

0224071262

ISBN13

9780224071260

Taal

Engels

Samenvatting


Jung Chang's Wild Swans was an extraordinary bestseller throughout the world, selling more than 10 million copies and reaching a wider readership than any other book about China. Now she and her husband Jon Halliday have written a groundbreaking biography of Mao Tse-tung. Based on a decade of research, and on interviews with many of Mao's close circle in China who have never talked before - and with virtually everyone outside China who had significant dealings with him - this is the most authoritative life of Mao ever written. It is full of startling revelations, exploding the myth of the Long March, and showing a completely unknown Mao: he was not driven by idealism or ideology; his intimate and intricate relationship with Stalin went back to the 1920s, ultimately bringing him to power;... (

Lees verder

)

he welcomed Japanese occupation of much of China; and he schemed, poisoned and blackmailed to get his way. After Mao conquered China in 1949, his secret goal was to dominate the world. In chasing this dream he caused the deaths of 38 million people in the greatest famine in history. Combining meticulous history with the story-telling style of Wild Swans, this biography makes immediate Mao's roller-coaster life, as he intrigued and fought every step of the way to force through his unpopular decisions. The reader enters the shadowy chambers of Mao's court, and eavesdrops on the drama in its hidden recesses. Mao's character and the enormity of his behaviour towards his wives, mistresses and children are unveiled for the first time. This is an entirely fresh look at Mao in both content and approach. It will astonish historians and the general reader alike.

Pagina's

814

Conditie

Goed

Prijs

€ 10,00

Toevoegen aan winkelwagen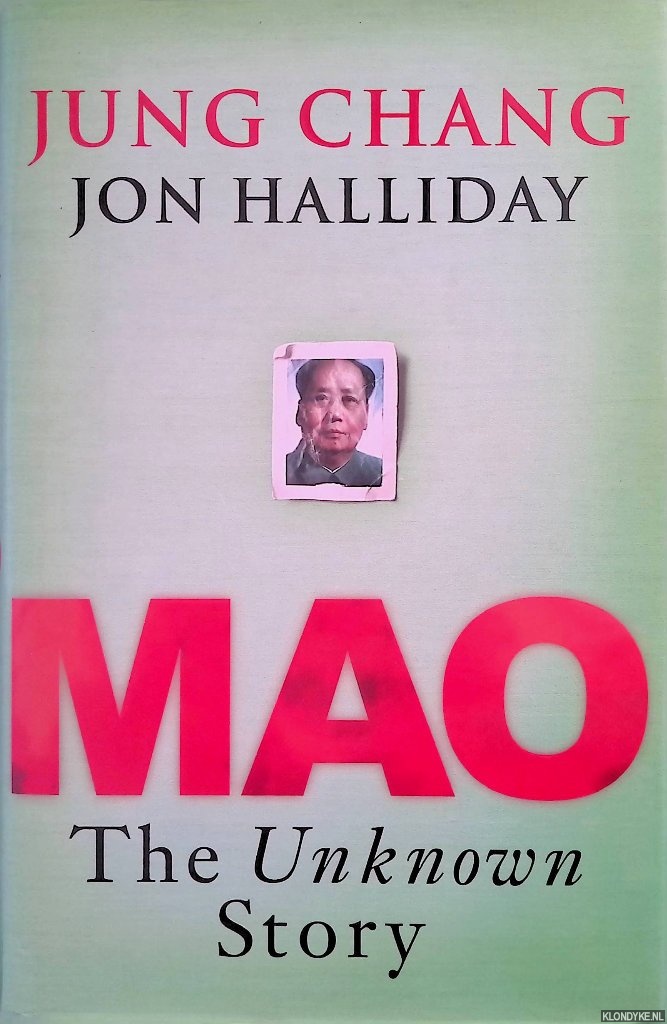 Onze gebruikte boeken verkeren in goede tweedehands staat, tenzij hierboven anders beschreven. Kleine onvolkomenheden zijn niet altijd vermeld.