Onze boeken
Barbarossa. The Axis and the Allies
Door John Erickson e.a.
Categorie

WO II

Boeknummer

#260556

Titel

Barbarossa. The Axis and the Allies

Auteur

Erickson, John & David Dilks

Boektype

Gebonden hardcover met stofomslag

Uitgeverij

Edinburgh University Press

Jaar van uitgave

1994

ISBN10

0748605045

ISBN13

9780748605040

Taal

Engels

Samenvatting

On 22 June 1941, German tanks rolled into the Soviet Union in an offensive which was to claim the lives of nearly 49 million people. Until the opening of Soviet archives, however, and the easing of their ideological grip, 'Operation Barbarossa' remained shrouded in mystery. Now, through the distinguished contributions of people like President Yeltsin's adviser, Colonel-General Dmitri Volkogonov, and the German historian Professor Klaus-Jurgen Muller, comes a book which for the first time challenges the official Soviet historiography and offers the first truly global picture of the war in Russia.
From Nazi-Soviet relations at the start of the war, and the Soviet Union's response to the German attack, Barbarossa moves to the little examined subject of the invasion's aftermath. And offering ... (

Lees verder

)

dramatic new evidence on Hitler's objectives, Stalin's strategy and readiness for war, the Battle of Moscow, and Japan's wartime policy towards the Soviet Union, this book also deals with the previously taboo subjects of the personalities and politics of collaboration, and the massive human toll of the invasion.

Pagina's

287

Conditie

Goed

Prijs

€ 10,00

Toevoegen aan winkelwagen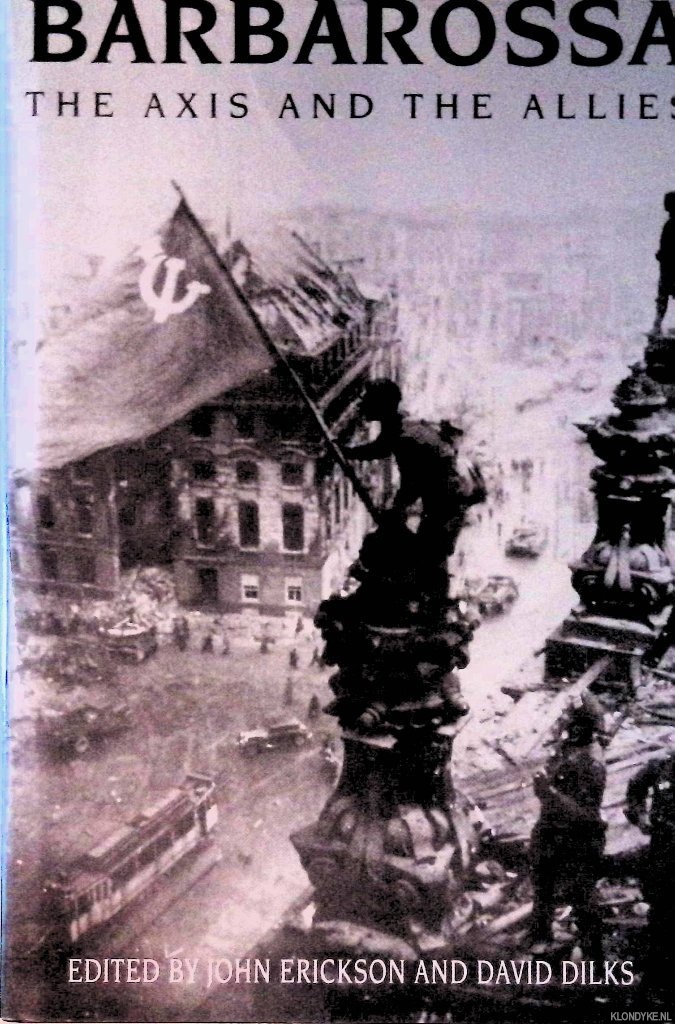 Onze gebruikte boeken verkeren in goede tweedehands staat, tenzij hierboven anders beschreven. Kleine onvolkomenheden zijn niet altijd vermeld.