Onze boeken
Famous 1914-18
Door Richard Van Emden e.a.
Categorie

WO I

Boeknummer

#238522

Titel

Famous 1914-18

Auteur

Emden, Richard Van & Victor Piuk

Boektype

Gebonden hardcover met stofomslag

Uitgeverij

Barnsley, Pen & Sword

Jaar van uitgave

2008

ISBN10

1844156427

ISBN13

9781844156429

Taal

Engels

Samenvatting


Famous tells the Great War stories of twenty of Britain's most respected, best known and even notorious celebrities. They include politicians, actors, writers, an explorer, a sculptor and even a murderer. The generation that grew up in the late 19th Century enlisted enthusiastically in the defence of the country. Many would become household names such as Basil Rathbone, the definitive Sherlock Holmes, AA Milne, creator of Winnie the Pooh, and Arnold Ridley who found fame and public affection as the dour Scotsman Fraser, and the gentle and genial Godfrey, in Dad's Army. From politicians such as Harold Macmillan and Winston Churchill to writers includsing JB Priestley, and JRR Tolkein, from sculptors like Henry Moore, to composers such as Ralph Vaughan Williams, their fame and influence co... (

Lees verder

)

ntinue even into the 21st Century. The authors have discovered the exact locations where these celebrities saw action. They tell the story of where CS Lewis was wounded and invalided home, and how Basil Rathbone won the Military Cross for a trench raid (while dressed as a tree). Each story is examined in detail with pictures taken of the very spot where the actions took place. There are maps of the area that will guide enterprising readers to walk in the footsteps of their heroes.

Pagina's

350

Conditie

Nieuw

Prijs

€ 15,00

Toevoegen aan winkelwagen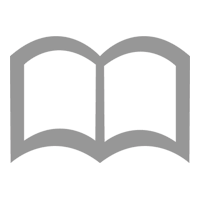 Onze gebruikte boeken verkeren in goede tweedehands staat, tenzij hierboven anders beschreven. Kleine onvolkomenheden zijn niet altijd vermeld.