Onze boeken
Gurlitt. Status Report
Door Agnieszka Lulinska e.a.
Categorie

Schilderkunst

Boeknummer

#224201

Titel

Gurlitt. Status Report

Auteur

Lulinska, Agnieszka & Andrea Baresel-Brand & Meike Hop - a.o.

Boektype

Gebonden

Uitgeverij

Kunst- und Ausstellungshalle der Bundesrepublik Deutschland GmbH

Jaar van uitgave

2017

ISBN10

3777429635

ISBN13

9783777429632

Taal

Nederlands

Beschrijving

"Degenerate Art" Confiscated and Sold. Kunstmuseum Bern. Nazi Art Theft and its Consequences. Art and Exibition Hall of the Federal Republic of Germany, Bonn/Bern 2.11.2017 - 4.3.2018.

Samenvatting

Über die Präsentation der Bilder hinaus wird der Nachlass von Cornelius Gurlitt (1932-2014), dem Sohn des Kunsthändlers Hildebrand Gurlitt, von einer hochkarätigen Autorenschaft in den historischen Kontext gesetzt, der für Transparenz und Aufklärung sorgt: Ein wichtiges Thema sind die Provenienzen der Werke, die teils als 'Entartete Kunst' im NS-Regime diffamiert wurden. Was aus dieser Sammlung ist Raubkunst, was wurde rechtmäßig erworben, was unter Zwang veräußert? Auch rücken die Biografien jüdischer Sammler und Künstler, die Opfer des Kunstraubs und des Holocaust wurden, in den Fokus. Und es wird der Frage nachgegangen, wie geraubte Werke nach 1945 wieder zurück in die Museen und privaten Sammlungen gelangten. Der o

... (

Lees verder

)ffizielle Katalog des Kunstmuseums Bern und der Kunst- und Ausstellungshalle der Bundesrepublik Deutschland (Bundeskunsthalle) in Bonn ermöglicht erstmals ein differenziertes Verständnis dieses einmaligen Falls in der Nachkriegsgeschichte Deutschlands.

When more than one thousand lost artworks by artists such as Paul Cézanne, Emil Nolde, Claude Monet, and Wassily Kandinsky turned up in the collection of Cornelius Gurlitt in 2012, the find was celebrated as a sensation. But the accusation that the collection was the product of wartime looting also hovered, unspoken, in the air.

Now, for the first time, the works from the Gurlitt estate on view in Bonn and Bern are introduced in a comprehensive book that unfolds their turbulent history. This volume presents the artworks found at Gurlitt's estate in their historical context, investigating the provenance of the works, which in some cases had been vilified by the National Socialist regime as ''degenerate art,'' and probing which works were looted, which purchased legally, and which acquired in forced sales. Additionally, contributors to the volume explore the biographies of Jewish collectors and artists who were the victims of art theft and the Holocaust, and retrace how stolen works were returned to museums and private collections after 1945.

The official catalog to the exhibition from the Kunstmuseum Bern and the Bundeskunsthalle in Bonn, Gurlitt displays these artworks to the public for the first time and offers a nuanced account of this unique case in the postwar history of Germany.

Pagina's

344

Conditie

Goed

Prijs

€ 20,00

Toevoegen aan winkelwagen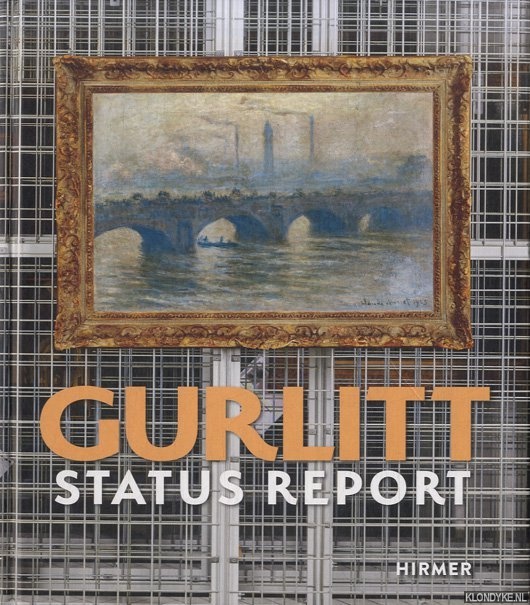 Onze gebruikte boeken verkeren in goede tweedehands staat, tenzij hierboven anders beschreven. Kleine onvolkomenheden zijn niet altijd vermeld.