Onze boeken
Industry, Architecture, and Engineering: American Ingenuity 1750-1950
Door Louis Bergeron e.a.
Categorie

Algemeen Architectuur & Bouwkunde

Boeknummer

#223513

Titel

Industry, Architecture, and Engineering: American Ingenuity 1750-1950

Auteur

Bergeron, Louis & Maiullari-Pontois, Maria Teresa

Boektype

Gebonden met stofomslag

Uitgeverij

Harry N. Abrams, New York

Jaar van uitgave

2000

ISBN10

0810934736

ISBN13

9780810934733

Taal

Engels

Samenvatting

This volume provides an illustrated study of American industrial architecture and civil engineering from the mid-18th century to World War II. The 350 compelling b&w photographs (drawn mostly from the Historic American Engineering Record of the National Park Service) and text by Bergeron and Maiullari-Pontois (experts in the field of industrial archaeology) weave together several significant themes of American history not only the technological advances and the milestones of civil engineering, but also the socioeconomic impact of these developments and their architectural manifestation. The seven chapters discuss the two phases of industrialization in the U. S., major themes in the U. S. industrial heritage, and understanding our industrial heritage. Oversize: 10.25x11.50<">

... (

Lees verder

)

. Annotation c. Book News, Inc., Portland, OR (booknews. com)

Pagina's

287

Conditie

Goed

Prijs

€ 12,50

Toevoegen aan winkelwagen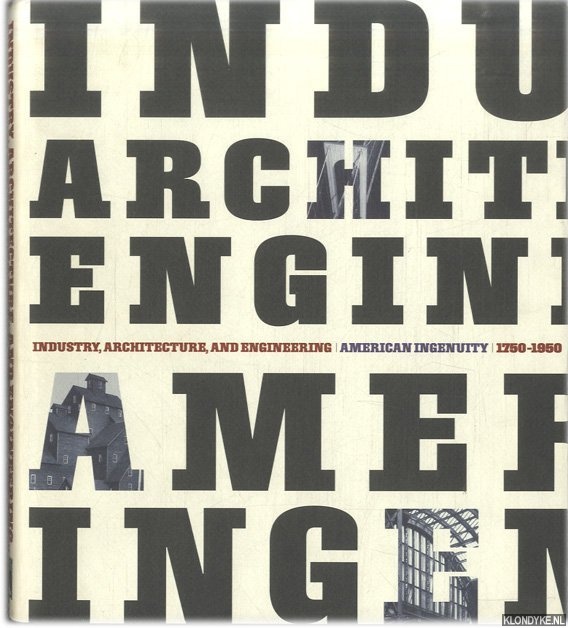 Onze gebruikte boeken verkeren in goede tweedehands staat, tenzij hierboven anders beschreven. Kleine onvolkomenheden zijn niet altijd vermeld.