Onze boeken
Liberating Europe. D-Day to Victory in Europe 1944-1945
Door John Grehan e.a.
Categorie

WO II

Boeknummer

#208593

Titel

Liberating Europe. D-Day to Victory in Europe 1944-1945

Auteur

Grehan, John & Martin Mace

Boektype

Gebonden hardcover met stofomslag

Uitgeverij

Pen & Sword Books Ltd

Jaar van uitgave

2014

ISBN10

1783462159

ISBN13

9781783462155

Taal

Engels

Samenvatting

Despatches in this volume include the Despatch on air operations by the Allied Expeditionary Air Force in North West Europe between November 1943 and September 1944, the despatch on the assault phase of the Normandy landings June 1944, despatch on operations of Coastal Command, Royal Air Force in Operation Overlord – the invasion of Europe 1944, the despatch on operations in North West Europe between 6 June 1944 and 5 May 1945, by Field Marshal the Viscount Montgomery of Alamein, Commander 21st Army Group, the despatch on the final stages of the naval war in North West Europe, and, as an addition, the despatch on the Dieppe Raid in 1942.?? This unique collection of original documents will prove to be an invaluable resource for historians, students and all those interested in what was

... (

Lees verder

)

one of the most significant periods in British military history.

Pagina's

226

Conditie

Nieuw

Prijs

€ 10,00

Toevoegen aan winkelwagen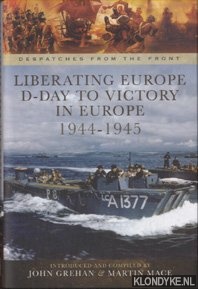 Onze gebruikte boeken verkeren in goede tweedehands staat, tenzij hierboven anders beschreven. Kleine onvolkomenheden zijn niet altijd vermeld.