Onze boeken
The Future of Tradition - The Tradition of Future. 100 years after the exhibition Masterpieces of Muhammadan art in Munich / 100 Jahre nach der Ausstellung Meisterwerke muhammedanischer Kunst in München
Door Chris Dercon e.a.
Categorie

Algemeen Kunst

Boeknummer

#245397

Titel

The Future of Tradition - The Tradition of Future. 100 years after the exhibition Masterpieces of Muhammadan art in Munich / 100 Jahre nach der Ausstellung Meisterwerke muhammedanischer Kunst in München

Auteur

Dercon, Chris & Leon Krempel & Avinoam Shalem

Boektype

Gebonden hardcover met stofomslag

Uitgeverij

München, Prestel/Haus der Kunst

Jaar van uitgave

2010

ISBN10

3791350854

ISBN13

9783791350851

Taal

Engels, Duits

Samenvatting


A century ago, the exhibition 'Masterpieces of Muhammadan Art' at the Haus der Kunst in Munich, Germany, introduced the Western world to the artistic splendors of the East. Artists such as Wassily Kandinsky and Franz Marc, along with thousands of other visitors, were inspired by the works' colorful abstractions and technical brilliance. One hundred years later, thirty of the pieces from the original exhibition have been reintroduced alongside contemporary and previously unexhibited examples of Islamic art, design, photography and fashion. The juxtaposition highlights issues , such as how we define Islamic art today, the role of the avant-garde in past and contemporary art, and how the 1910 exhibition was a turning point for the reception and exploration of Islamic art in the West. These ... (

Lees verder

)

and other perspectives are explored in lively essays by scholars and curators. Beautiful color reproductions allow readers to appreciate the enduring traditions as well as the remarkable developments in Islamic art.

Pagina's

128

Conditie

Goed

Prijs

€ 17,50

Toevoegen aan winkelwagen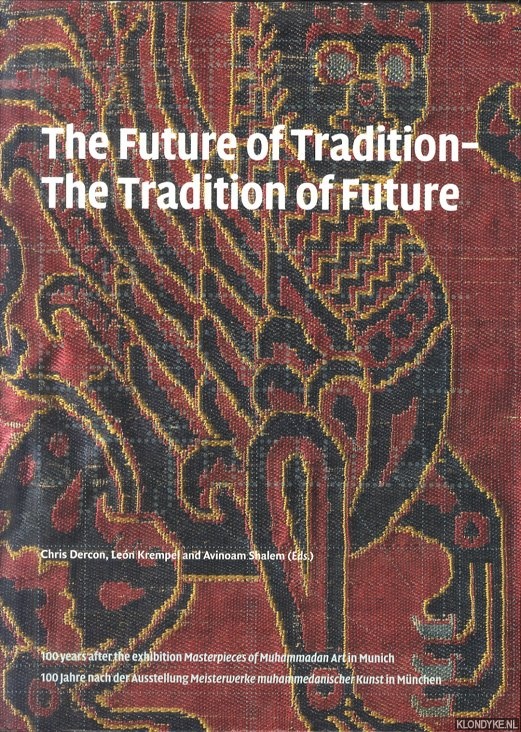 Onze gebruikte boeken verkeren in goede tweedehands staat, tenzij hierboven anders beschreven. Kleine onvolkomenheden zijn niet altijd vermeld.