Onze boeken
Barrow Steelworks. An Illustrated History of the Haematite Steel Company
Door Stan Henderson e.a.
Categorie

Geschiedenis Europa

Boeknummer

#238563

Titel

Barrow Steelworks. An Illustrated History of the Haematite Steel Company

Auteur

Henderson, Stan & Ken Royall

Boektype

Paperback

Uitgeverij

Stroud, The History Press

Jaar van uitgave

2015

ISBN10

0750963786

ISBN13

9780750963787

Taal

Engels

Samenvatting


During the second half of the nineteenth century, Barrow-in-Furness became a pioneer in iron and steel production. It went on to grow astronomically - owning collieries in three counties and ore mines in two - and became the largest integrated steelworks in north Lancashire and Cumberland and, at one time, the largest steelworks in the world. Its success was due, in part, to having the prestige of three dukes as directors, as well as to being only 2 miles away from one of the largest and richest iron ore mines in the country. Written by two former employees of the works, Barrow Steelworks chronicles the company's past from the early empire through the inter-war and post-war years, the development of continuous casting in the 1950s, which revolutionised steelmaking, and, finally, the stru... (

Lees verder

)

ggles and ultimate demise from the 1960s onwards of this once prominent industry.

Pagina's

160

Conditie

Nieuw

Prijs

€ 8,00

Toevoegen aan winkelwagen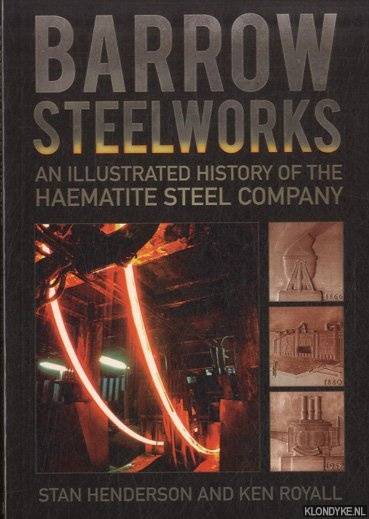 Onze gebruikte boeken verkeren in goede tweedehands staat, tenzij hierboven anders beschreven. Kleine onvolkomenheden zijn niet altijd vermeld.