Onze boeken
Tournament of Shadows: The Great Game and the Race for Empire in Central Asia
Door Karl E. Meyer e.a.
Categorie

Geschiedenis Azië

Boeknummer

#268927

Titel

Tournament of Shadows: The Great Game and the Race for Empire in Central Asia

Auteur

Meyer, Karl E. & Shareen Blair Brysac

Boektype

Paperback

Uitgeverij

Washington D.C., Counterpoint

Jaar van uitgave

1999

ISBN10

158243106X

ISBN13

9781582431062

Taal

Engels

Samenvatting


The original Great Game (1800–1917), the clandestine struggle between Russia and Britain for mastery of Central Asia, has long been regarded as one of the greatest geopolitical conflicts in history. The prize, control of the vast Eurasian heartland, was believed by some to be key to world dominion. Teeming with improbable drama and exaggerated tensions, the conflict featured soldiers, mystics, archeologists, and spies, among them some of history's most colorful characters. While the original Great Game ended with the Russian Revolution, the geopolitical struggles in Central Asia continue to the present day. Beginning with the soldiers and propagandists of the Victorian era, Tournament of Shadows chronicles nearly two centuries of conflict in the Eurasian heartland, conflict that ha... (

Lees verder

)

s spawned wars in Afghanistan, the invasion of Tibet, and economic scrambles for control of Caspian oil. Karl E. Meyer, formerly of the New York Times, and his wife, Shareen Blair Brysac, formerly of CBS News, have created a vivid narrative that brings to life the engaging personalities in this colorful conflict:• Russia's greatest explorer, Nicholas Przhevalsky, who died trying to shoot his way to Lhasa;• Nicholas Roerich, the Russian artist and mystic who searched for fabled Shambhala under the patronage of Henry Wallace, the American Secretary of Agriculture;• Philadelphia socialite Brooke Dolan, like a figure out of Hemingway, who reached Lhasa as an OSS operative;• SS Captain Ernst Schäfer, who led an expedition to Tibet in the late 1930s in an attempt to confirm Nazi racial theories;• William Rockhill, the first American to befriend and advise a Dalai Lama;• Sarat Chandra Das, the Bengali explorer who went to Lhasa in the secret service of the Raj. Revealing a wealth of new material that has never before been published, Meyer and Brysac have written a sweeping history of a riveting tournament, a two-century joust with political and economic implications that remain as topical today as this morning's newspaper.

Pagina's

646

Conditie

Goed

Prijs

€ 15,00

Toevoegen aan winkelwagen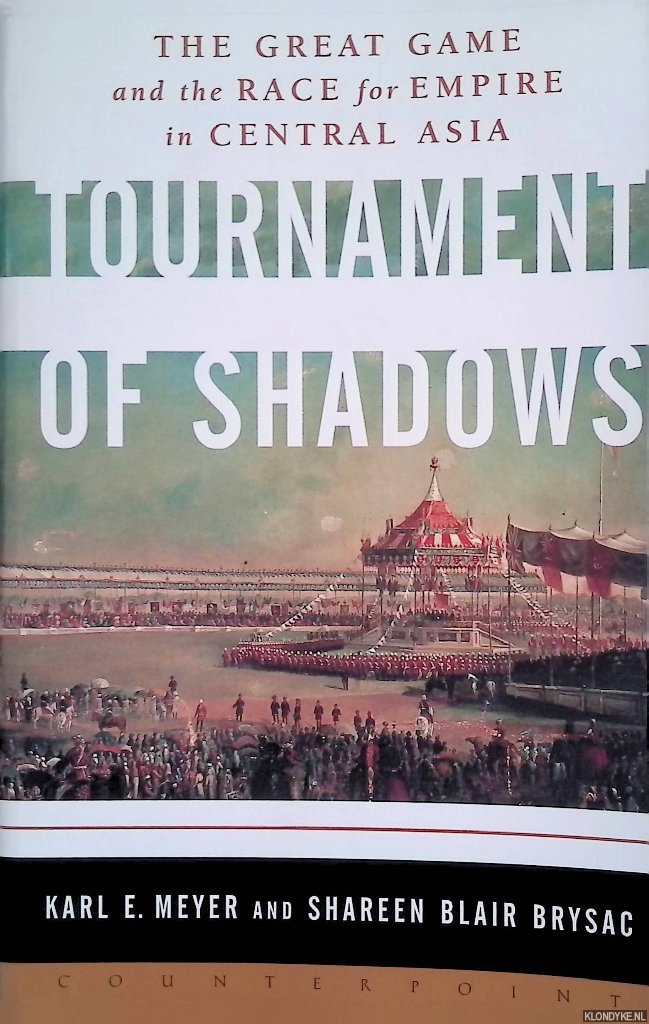 Onze gebruikte boeken verkeren in goede tweedehands staat, tenzij hierboven anders beschreven. Kleine onvolkomenheden zijn niet altijd vermeld.