Onze boeken
Shade and Color With Water-Conserving Plants
Door James E. Walters e.a.
Categorie

Tuin & Tuinieren

Boeknummer

#242846

Titel

Shade and Color With Water-Conserving Plants

Auteur

Walters, James E. & Balbir Backhaus

Boektype

Gebonden hardcover met stofomslag

Uitgeverij

Portland Oregon, Timber Press

Jaar van uitgave

1992

ISBN10

0881922145

ISBN13

9780881922141

Taal

Engels

Samenvatting

In this persuasive volume, James E. Walters and Balbir Backhaus put an end to the myth that only water-intensive gardens can be beautiful. They propose that changing the landscaping may be the least painful way to conserve water over the long run, and go on to show that this can be accomplished without any shortage of shade or color. Addressing both the homeowner and the professional--from California to west Texas and everywhere in between--the authors provide all necessary information for selecting and maintaining plants native or adapted to the existing environment. The result is a landscape that is both aesthetically pleasing and water-conserving.
An invaluable plant encyclopedia, the book offers an extensive description of more than 300 species and cultivars of commercially available,... (

Lees verder

) arid-adapted plants and more than 200 color plates. Included in each entry is a general characterization of the plant's habit, landscape uses, climate adaptation, cultural requirements, possible problems, scientific and common names, and information on propagation.
Other detailed chapters cover all aspects of planning, planting, and maintaining a beautiful and water-thrifty landscape. This should be the only book drought-gardeners need to transform their landscapes from brown to beautiful.

Pagina's

165

Conditie

Goed

Prijs

€ 30,00

Toevoegen aan winkelwagen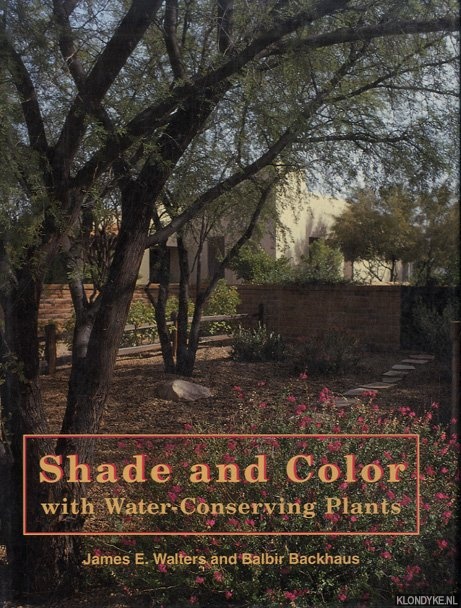 Onze gebruikte boeken verkeren in goede tweedehands staat, tenzij hierboven anders beschreven. Kleine onvolkomenheden zijn niet altijd vermeld.