Onze boeken
No Ordinary Journey. John Rae: Arctic Explorer: 1813-1893
Door Ian Bunyan e.a.
Categorie

Ontdekkingsreizen & Expedities

Boeknummer

#242761

Titel

No Ordinary Journey. John Rae: Arctic Explorer: 1813-1893

Auteur

Bunyan, Ian & Jenni Calder & Dale Idiens & Bryce Wilson

Boektype

Gebonden hardcover

Uitgeverij

Montreal etc., McGill-Queen's University Press

Jaar van uitgave

1993

ISBN10

0773511075

ISBN13

9780773511071

Taal

Engels

Samenvatting


John Rae's solitary childhood in the rugged hills of Orkney, Scotland, can be seen as preparation for the challenge he later faced in the Canadian Arctic. As a member of the Hudson's Bay Company, with a posting as surgeon and clerk to George Simpson, he travelled extensively in the Arctic, often alone. Taught to survive in extreme conditions by the Indians and the Inuit, he used this knowledge in exploring, surveying and mapping; collecting information on zoology, ethnography, and geology; and making detailed observations of the ethnography of the Inuit. In his later years he wrote widely on the natural history, geography, and anthropology of the North. Rae was a committed, independent, and idiosyncratic man and a controversial figure in his own period. There has, until now, been little ... (

Lees verder

)

recognition of the importance and diversity of his achievements.

Pagina's

116

Conditie

Goed — Later binding: professionally bound in cloth with original cover and spine.

Prijs

€ 15,00

Toevoegen aan winkelwagen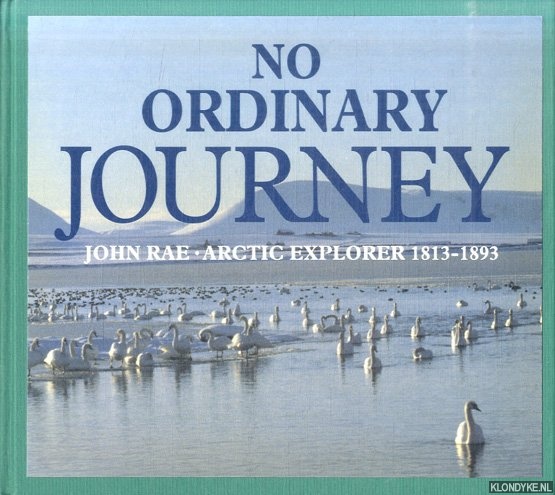 Onze gebruikte boeken verkeren in goede tweedehands staat, tenzij hierboven anders beschreven. Kleine onvolkomenheden zijn niet altijd vermeld.