Onze boeken
Baltic Light. Early Open-Air Painting in Denmark and North Germany
Door Catherine Johnston e.a.
Categorie

Schilderkunst

Boeknummer

#241747

Titel

Baltic Light. Early Open-Air Painting in Denmark and North Germany

Auteur

Johnston, Catherine & Helmut R. Leppien

Boektype

Gebonden hardcover met stofomslag

Uitgeverij

New Haven/London, Yale University Press

Jaar van uitgave

2000

ISBN10

0300081669

ISBN13

9780300081664

Taal

Engels

Samenvatting


During the first half of the nineteenth century, Danish and German artists studying in Paris and Rome brought back the concept of plein air painting and began to paint out-of-doors on their native soil. They introduced a whole new aesthetic that was sensitive to the light and atmospheric conditions peculiar to the north, especially during the long summer days. This beautiful book focuses on the painters and paintings of this period, particularly Caspar David Friedrich, who produced many fine works before he developed the romantic style for which he is better known. The book presents topographical landscapes, panoramas, and some group and individual portraits that often include a window from which light emanates. Essays by eminent authorities discuss various aspects of the Danish and Nort... (

Lees verder

)

h German open air movement. They note, for example, that the paintings reflect a direct view of nature devoid of the intellectual and moral overtones of the neoclassical paintings that preceded them. They also discuss the fact that Schleswig Holstein was closely allied with Denmark until 1848, and this favored many Hamburg and north German artists studying at the Academy in Copenhagen where painting out of doors was encouraged. In addition to the essays, the book presents 108 works by twenty-three artists, catalogue entries for each work, and a biography of each artist.

Pagina's

220

Conditie

Goed

Prijs

€ 17,50

Toevoegen aan winkelwagen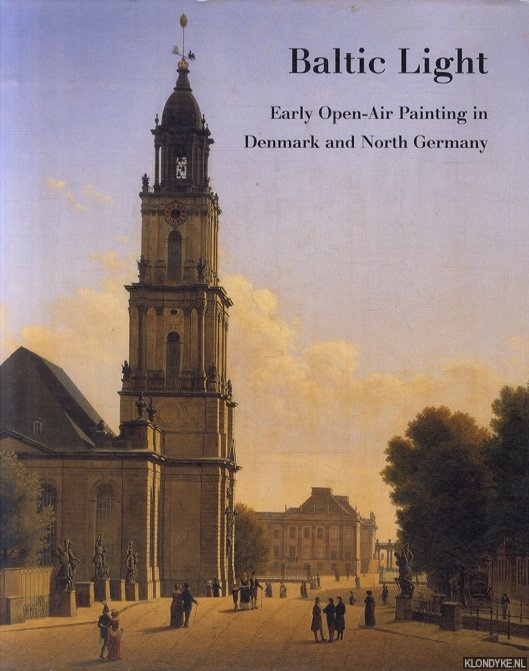 Onze gebruikte boeken verkeren in goede tweedehands staat, tenzij hierboven anders beschreven. Kleine onvolkomenheden zijn niet altijd vermeld.