Onze boeken
Pebble Island. The Falklands War 1982
Door Francis Mackay e.a.
Categorie

Geschiedenis Zuid- en Latijns Amerika

Boeknummer

#238459

Titel

Pebble Island. The Falklands War 1982

Auteur

Mackay, Francis & Jon Cooksey

Boektype

Paperback

Uitgeverij

Barnsley, Pen & Sword

Jaar van uitgave

2017

ISBN10

1473892953

ISBN13

9781473892958

Taal

Engels

Samenvatting


This is the story of the SAS raid on Pebble Island during the Falklands War. In atrocious weather, 48 men of 22 SAS Regiment were landed by Sea King Helicopter on the Island. Their task was to destroy the 11 enemy aircraft located at the Airstrip on the Island and neutralize the Argentinean force posted there to guard it. The raid was successful and all the Aircraft were destroyed but debate still goes on as to whether the raid was a political gesture to give the British Public some action or whether it was to knock out the Airbase that could have made life difficult for the landings at San Carlos Bay later in the War. The book covers sections on: history of the engagement, training and planning involved, equipment used, weapons file, breakdown of forces engaged, consequences and controv... (

Lees verder

)

ersies as well as personal accounts of those involved.

Pagina's

121

Conditie

Nieuw

Prijs

€ 10,00

Toevoegen aan winkelwagen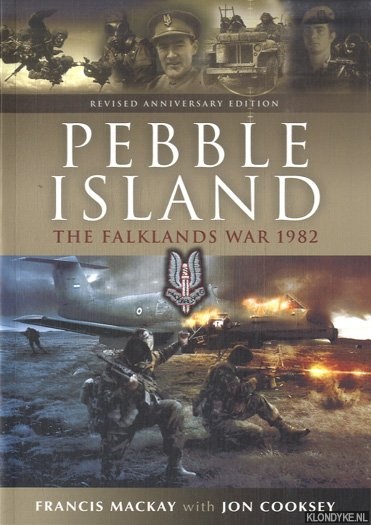 Onze gebruikte boeken verkeren in goede tweedehands staat, tenzij hierboven anders beschreven. Kleine onvolkomenheden zijn niet altijd vermeld.