Onze boeken
Image and Memory: Photography from Latin America, 1866-1994. FotoFest
Door Wendy Watriss e.a.
Categorie

Geschiedenis Zuid- en Latijns Amerika

Boeknummer

#237307

Titel

Image and Memory: Photography from Latin America, 1866-1994. FotoFest

Auteur

Watriss, Wendy & Lois Parkinson Zamora

Boektype

Gebonden hardcover met stofomslag

Uitgeverij

University of Texas Press

Jaar van uitgave

1998

ISBN10

0292791186

ISBN13

9780292791183

Taal

Engels

Samenvatting

FotoFest 1992, a major festival of international photography, brought Latin American photography into focus for a wide audience. Offering a diverse selection of photographers, countries, artistic movements, and subject matter, the shows revealed a photographic tradition rich in history and creativity. Drawing from the more than 1,000 images exhibited by FotoFest, this book documents the work of fifty photographers from ten countries. The photographs range from the opening of the Brazilian frontier in the 1880s to documentary images from El Salvador? s recent civil war to works of specifically aesthetic intent. Many of the photographs appear here in print for the first time. Wendy Watriss? s opening essay provides the curatorial overview for the book. Lois Parkinson Zamora examines the root

... (

Lees verder

)

s of visual image-making in Latin American cultures. Boris Kossoy addresses the history of Latin American photography through the nineteenth century, while Fernando Castro covers the contemporary scene. With its compelling images and English-Spanish text, this book will serve as a benchmark for future studies of photography in Latin America.

Pagina's

450

Conditie

Goed — Spine sl. sunned.

Prijs

€ 30,00

Toevoegen aan winkelwagen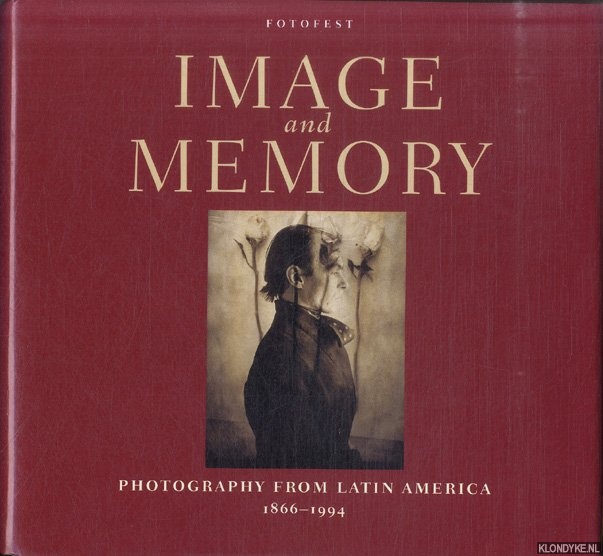 Onze gebruikte boeken verkeren in goede tweedehands staat, tenzij hierboven anders beschreven. Kleine onvolkomenheden zijn niet altijd vermeld.