Onze boeken
The Life of a Knight 1171-1252
Door Julien Braconnier e.a.
Categorie

Geschiedenis Europa

Boeknummer

#231235

Titel

The Life of a Knight 1171-1252

Auteur

Braconnier, Julien & Philippe Ghisolfo & Yann & Kervran

Boektype

Gebonden hardcover

Uitgeverij

Histoire & Collections

Jaar van uitgave

2008

ISBN10

2352500672

ISBN13

9782352500674

Taal

Engels

Samenvatting

The medieval knight has a distinctive silhouette, despite the numerous legends which blur historical reality. At the turning point between the 12th and 13th centuries, while the feudal order was slowly disappearing in favor of the overwhelming royal will, some men stood apart from their contemporaries by their ability to fight on horses. They held the power and were considered little by little as the ruling class; they were the lords of the land. Thibaut des Puys de Morsaing, a young and poor bachelor, is about to achieve great success and become a rich land owner. Following his father's steps, who died during the Crusades, and his godfather's, Tristan de Maumesnil, he grasps the opportunities offered to him. The many events in the life of this imaginary character are used as a pretext to

... (

Lees verder

)

stage France's medieval society, from king Philippe Auguste to Saint Louis.

Pagina's

116

Conditie

Nieuw

Prijs

€ 20,00

Toevoegen aan winkelwagen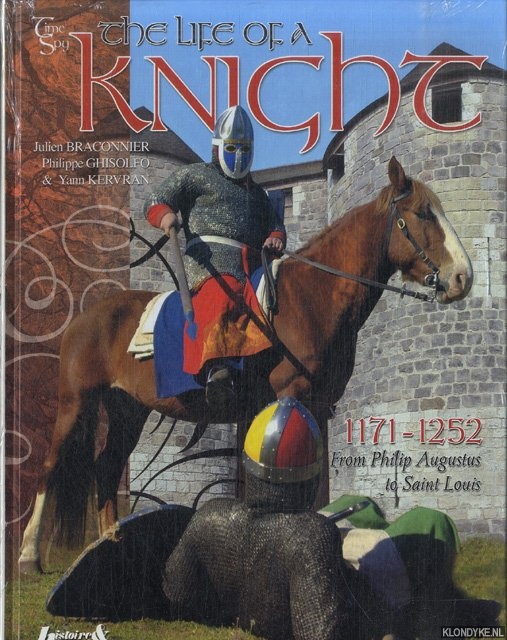 Onze gebruikte boeken verkeren in goede tweedehands staat, tenzij hierboven anders beschreven. Kleine onvolkomenheden zijn niet altijd vermeld.