Onze boeken
America in Close-Up
Door Eckhard Fiedler e.a.
Categorie

Geschiedenis Noord-Amerika

Boeknummer

#221964

Titel

America in Close-Up

Auteur

Fiedler, Eckhard & Reimer Jansen & Mil Norman-Risch

Boektype

Paperback

Druk

8e druk

Uitgeverij

Longman

Jaar van uitgave

1998

ISBN10

0582749298

ISBN13

9780582749290

Taal

Engels

Samenvatting


America in Close-Up is a study of contemporary America which looks at a variety of aspects of life in the United States. Each unit of the book has three parts; Part A offers a clear and detailed account of some aspect of American society and in Part B the subject is explored further through interviews, articles and photographs taken from contemporary newspapers and journals such as Time and Newsweek , which give an insight into the way Americans see themselves and show the contrasting views held by people in the different strata of society. The factual information in Part A provides the historical and cultural context for students to understand the issues discussed in the texts in Part B which range from immigration and race relations to the death penalty. Part C contains exercises and a... (

Lees verder

)

ctivities designed to enhance understanding of the texts in Part B and to help students to decide what they think about the issues involved. The book is intended to be used by advanced students of English in the upper grades of secondary schools and on the more basic courses in colleges and universities. By combining the two functions of reader and reference book it aims to offer students the most complete possible introduction to American life and institutions. The book could be used as a general companion to the study of fictional (and non-fictional) texts - for example, to provide the socio-economic background to a poem, drama, short story or complete novel or as a basic coursebook of an American Studies program. Used selectively, this book offers teachers and students information and reading material on a given aspect of America as and when this is appropriate.

Pagina's

282

Conditie

Goed

Prijs

€ 8,00

Toevoegen aan winkelwagen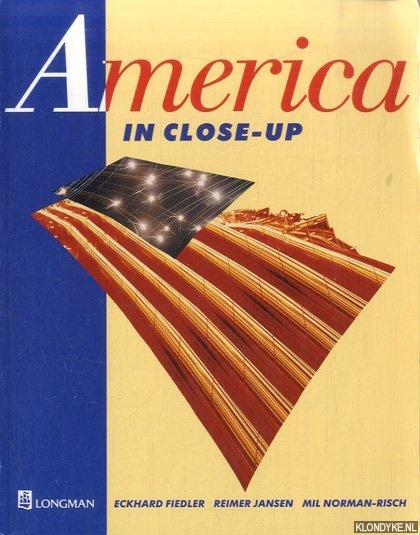 Onze gebruikte boeken verkeren in goede tweedehands staat, tenzij hierboven anders beschreven. Kleine onvolkomenheden zijn niet altijd vermeld.