Aanbod
Asymptote; Flux
Door Hani Rashid e.a.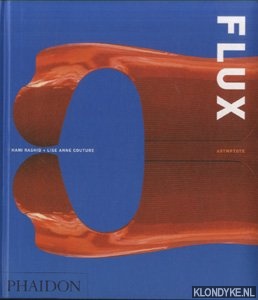 | | |
| --- | --- |
| Rubriek | Algemeen Architectuur & Bouwkunde |
| Boeknummer | #213036 |
| Titel | Asymptote; Flux |
| Auteur | Rashid, Hani & Lise Anne Couture |
| Boektype | Gebonden hardcover |
| Uitgeverij | Phaidon Press Ltd., London |
| Jaar van uitgave | 2002 |
| ISBN10 | 0714841722 |
| ISBN13 | 9780714841724 |
| Taal | Engels |
| Samenvatting | Asymptote, an award-winning New York-based architectural firm, expands the boundaries of traditional practice with work that ranges from buildings and urban design to computer-generated environments. Recognized internationally as both cutting-edge architects and virtual-reality artists, Asymptote partners Lise Anne Couture and Hani Rashid have designed and written the first book ever to document their 'real world' (as opposed to 'virtual') projects completed since 1995. This body of work includes projects as diverse as the trading floor for the New York Stock Exchange, a multimedia research park in Kyoto, a modular furniture system for Knoll, and a centre for art and technology at the Soho Guggenheim Museum, New York. Rashid and Couture's work is highly intriguing because it draws inspiration from a wide range of sources not traditionally associated with architecture - among them the design of airline interiors, sporting equipment, organic systems such as seashells and honeycombs, and various means of communicating and disseminating information. Asymptote presents a seamless trajectory of projects organized in a non-linear fashion and illustrated with installation photographs, collaged photographs, and computer-generated diagrams and environments. The projects are punctuated with descriptive text and the speculative writing for which Asymptote is known. Both partners combine architectural practice with teaching and this is strikingly evident in the accessible and thought-provoking result of Asymptote. |
| Pagina's | 239 |
| Conditie | Goed |
| Prijs | € 17,50 |

Toevoegen aan winkelwagen
Zie ook
Onze gebruikte boeken verkeren in goede tweedehands staat, tenzij hierboven anders beschreven. Kleine onvolkomenheden zijn niet altijd vermeld.