Onze boeken
Hajj Paintings. Folk Art of the Great Pilgrimage
Door Ann Parker e.a.
Categorie

Geschiedenis Midden-Oosten

Boeknummer

#194228

Titel

Hajj Paintings. Folk Art of the Great Pilgrimage

Auteur

Parker, Ann & Avon Neal

Boektype

Gebonden hardcover met stofomslag

Uitgeverij

Smithsonian Institution Press, Washington/London

Jaar van uitgave

1995

ISBN10

1560985461

ISBN13

9781560985464

Taal

Engels

Samenvatting

Since the seventh century, the Hajj, or Great Pilgrimage to Mecca, has been a lifelong goal of devout Muslims throughout the world. Entire households may save for years to send a respected family member to Mecca. Egyptian Hajjis (or Hajjas, if female) traditionally celebrate their sacred journey by commissioning a local artist to depict their religious odyssey on the walls of their homes. Hajj Paintings is the first visual record of the richness and variety of this naive art form, considered Egypt's most significant contribution to the contemporary international folk art scene.
Photographer Ann Parker and writer Avon Neal spent a decade exploring towns, villages, and isolated farm communities along the Nile, across the Delta, down the Red Sea coast, and into the Sinai. On the walls of bui... (

Lees verder

)ldings ranging from alabaster factories to mud brick farmhouses they found brilliant murals illuminated by the desert sun, portraying beloved icons of the pilgrims' faith and scenes from the Koran. Their nearly one hundred and fifty color photographs and accompanying descriptions record the radiant palette of mostly self-taught artists.
Unprotected from the scorching sun, sandy winds, and seasonal rains, these "flowers in the desert" eventually fade and vanish, never to be repaired or recreated. Hajj Paintings is the only major study and lasting record of this ephemeral but important religious folk art.

Pagina's

164

Conditie

Goed

Prijs

€ 15,00

Toevoegen aan winkelwagen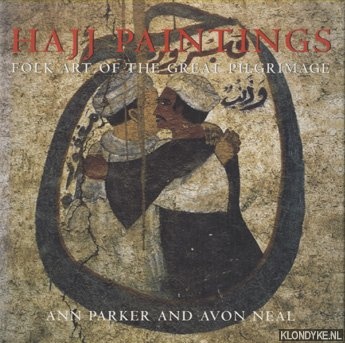 Onze gebruikte boeken verkeren in goede tweedehands staat, tenzij hierboven anders beschreven. Kleine onvolkomenheden zijn niet altijd vermeld.