Onze boeken
Venetian Villas
Door Michelangelo Muraro e.a.
Categorie

Kastelen & Paleizen

Boeknummer

#255526

Titel

Venetian Villas

Auteur

Muraro, Michelangelo & Paolo Marton

Boektype

Gebonden hardcover met stofomslag

Uitgeverij

Köln, Könemann

Jaar van uitgave

1986

ISBN10

3895082422

ISBN13

9783895082429

Taal

Engels

Samenvatting


This monumental work is a meticulously detailed survey of nearly eighty superb villas in the province of the Veneto. Many are Palladian, and their unique splendor is vividly captured in 400 full color photographs. Dotted over the evocative landscape adjacent to Venice, Padua, Vicenza, Treviso, and other centers, world famous country houses, manors, and villas rise from magnificent natural settings. Those designed by the great Andrea Palladio and his followers inspired celebrated houses and palaces in eighteenth century Britain, and similar buildings in late Colonial and early Federal America. Names of these villas recall Venetian power and splendor; Comaro, Barbaro, Contarini, Foscari. Many are as extensive as palaces; others are jewellike residences. Some are decorated with grandiose fr... (

Lees verder

)

escoes by masters such as Veronese or the Tiepolos; most are set within beautiful gardens enhanced by fountains and sculptures. All are examples of lawless architecture and exquisite proportions. The photographs in this book reveal the residences at various seasons and at all hours of the day with views unattainable to anyone but a most dedicated visitor. The Book's arrangement is chronological. Each villa is illustrated in a suite of photographs, some with plans and elevations. Author Michelangelo Muraro, formerly Director of the Soprintendenza ai Monumenti di Venezia, is a major authority on Palladian architecture. Photographer Paolo Marton, noted for several books, spent over two years working on this volume.

Pagina's

497

Conditie

Goed

Prijs

€ 12,50

Toevoegen aan winkelwagen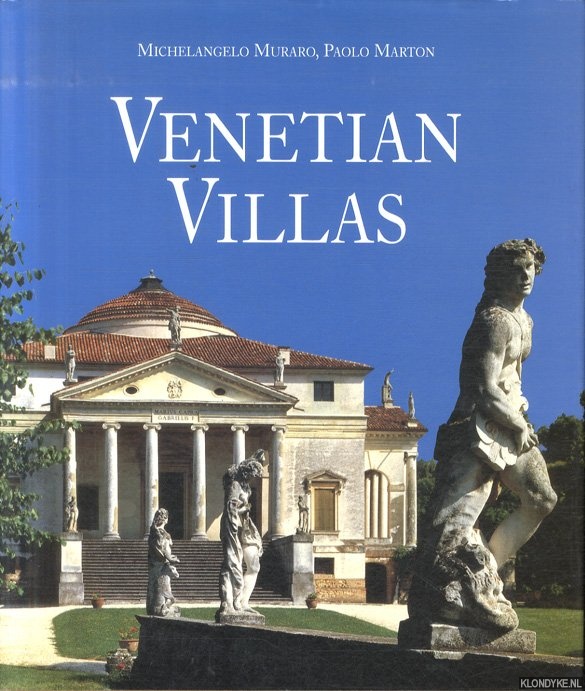 Onze gebruikte boeken verkeren in goede tweedehands staat, tenzij hierboven anders beschreven. Kleine onvolkomenheden zijn niet altijd vermeld.