Onze boeken
Paul Gauguin. Metamorphosen
Door Elizabeth C. Childs e.a.
Categorie

Schilderkunst

Boeknummer

#237494

Titel

Paul Gauguin. Metamorphosen

Auteur

Childs, Elizabeth C. & Hal Foster & Erika Mosier

Boektype

Gebonden hardcover met stofomslag

Uitgeverij

New York/Ostfildern, Moma/Hatje Cantz

Jaar van uitgave

2014

ISBN10

3775738118

ISBN13

9783775738118

Taal

Duits

Beschrijving

German text.

Samenvatting


Created in several discrete bursts of activity from 1889 until his death, remarkable works on paper reflect Paul Gauguin's (1848-1903) experiments with a range of mediums, from radically primitive woodcuts that extend from the sculptural gouging of his carved wood reliefs, to jewel-like watercolor monotypes and large, mysterious transfer drawings. Gauguin's creative process involved repeating and recombining key motifs from one image to another, allowing them to evolve and metamorphose over time and across mediums. Printmaking, which by definition involves transferring and multiplying images, provided him with many new and fertile possibilities for transposing his imagery. He embraced the subtly textured surfaces, nuanced colors, and accidental markings that resulted from the unusual pro... (

Lees verder

)

cesses that he devised. Though Gauguin is best known as a pioneer of modernist painting, this publication reveals an arguably even more innovative aspect of his practice. Exhibition: MoMA - The Museum of Modern Art, New York March 8-June 8, 2014

Pagina's

247

Conditie

Goed

Prijs

€ 12,50

Toevoegen aan winkelwagen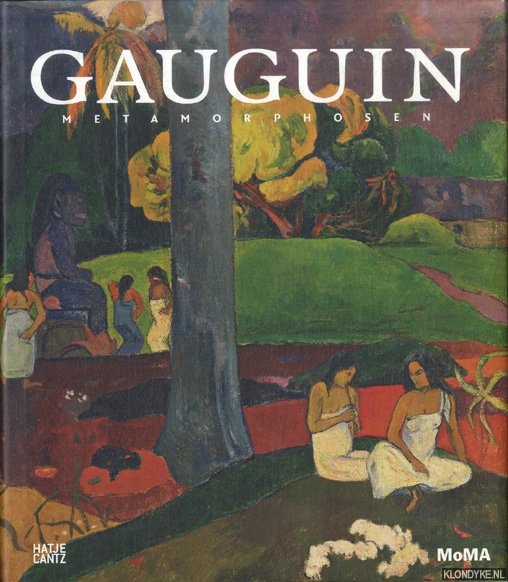 Onze gebruikte boeken verkeren in goede tweedehands staat, tenzij hierboven anders beschreven. Kleine onvolkomenheden zijn niet altijd vermeld.