Onze boeken
Max Beckmann und Paris. Matisse, Picasso, Braque, Leger, Rouault (German edition)
Door Tobia Bezzola e.a.
Categorie

Schilderkunst

Boeknummer

#237008

Titel

Max Beckmann und Paris. Matisse, Picasso, Braque, Leger, Rouault (German edition)

Auteur

Bezzola, Tobia & Cornelis Homburg

Boektype

Gebonden hardcover met stofomslag

Uitgeverij

Köln etc., Taschen

Jaar van uitgave

1998

ISBN10

3822876097

ISBN13

9783822876091

Taal

Duits

Beschrijving

German edition.

Samenvatting

""lf you wish to get hold of the invisible, you must penetrate as deeply as possible into the visible"". Max Beckmann might have been talking about his life as much as his brutally honest and dazzlingly choreographic paintings, for, when he died on a New York street corner in 1950, he had lived one of the most excoriatingly self-critical lives in modern art He left behind a body of work spanning five decades, work that found its direction and energy in the Paris of the 1920's. A magnet to artists, Paris gave Beckmann the creative competition he craved. Travelling there regularly (and settling there later), he mixed Freely with the likes of Matisse, Picasso and Delaunay, formulating a style that grew out of the passionate relationship between the German and French avant-

... (

Lees verder

)

garde. But Beckmann was always his own man, and while he soaked up the artistic fervour of the Parisian cafes and ateliers, he maintained a critical distance that allowed him to develop an intensely personal technique and oeuvre. Part Expressionist, part Cubist, Beckmann's art is one of self, cities and street-life, and this profusely and beautifully illustrated catalogue allows us finally to confirm Beckmann's pre-eminence in the most dynamic art scene of the Twentieth Century.

Pagina's

240

Conditie

Goed

Prijs

€ 15,00

Toevoegen aan winkelwagen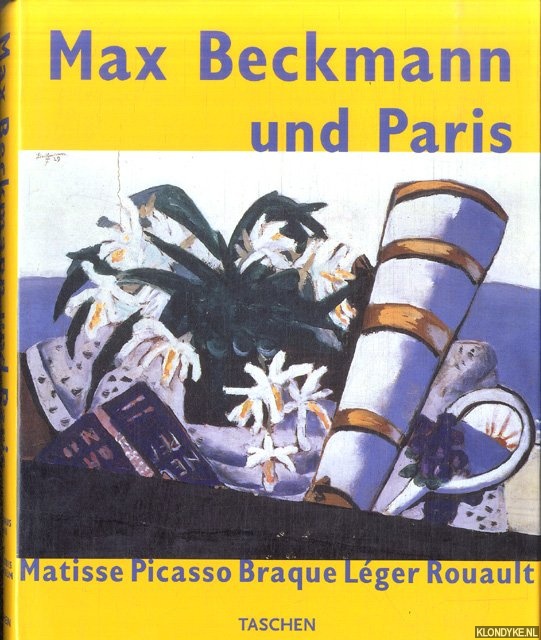 Onze gebruikte boeken verkeren in goede tweedehands staat, tenzij hierboven anders beschreven. Kleine onvolkomenheden zijn niet altijd vermeld.