Onze boeken
The Endless Enigma. Dali And The Magicians Of Multiple Meaning
Door Jean-Hubert Martin e.a.
Categorie

Schilderkunst

Boeknummer

#220087

Titel

The Endless Enigma. Dali And The Magicians Of Multiple Meaning

Auteur

Martin, Jean-Hubert & Stephan Andreae & Uta Husmeier

Boektype

Gebonden hardcover

Uitgeverij

Hatje Cantz, Ostfildern

Jaar van uitgave

2003

ISBN10

3775712836

ISBN13

9783775712835

Taal

Engels

Samenvatting

Fascinated by optical phenomena, painters have long created rotating images, picture puzzles, and composite images - that is, works that reveal different levels of meaning depending on the viewer's perspective and interpretation.
The present anthology reveals this manifold tradition and at the same time offers an overview of a millenium in the history of art. Sophisticated double images can already be found in older Indian and Persian miniatures; in the art of the sixteenth century Giuseppe Arciboldo's epochal paintings represent a pinnacle in the history of the composite image; in the twentieth century the picture puzzle in particular became the field of experimentation for important modernist painters, above all for Salvador Dali. For example, for his work The Endless Enigma the Catalan... (

Lees verder

) genius developed no fewer than six different levels of perception in which the components of the work form constantly new scenes as the viewer fixes on one area and then another.
This display of works of multiple meaning from a range of epochs and cultures presents the full range of the phenomenon and demonstrates the significance of the artistic method. This is a book for all art lovers who enjoy seeing and discovering.

Pagina's

281

Conditie

Goed — No dust jacket; 2 ex libris stamps on first endpaper

Prijs

€ 10,00

Toevoegen aan winkelwagen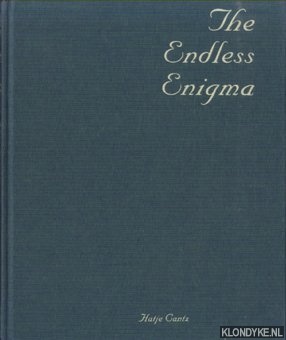 Onze gebruikte boeken verkeren in goede tweedehands staat, tenzij hierboven anders beschreven. Kleine onvolkomenheden zijn niet altijd vermeld.